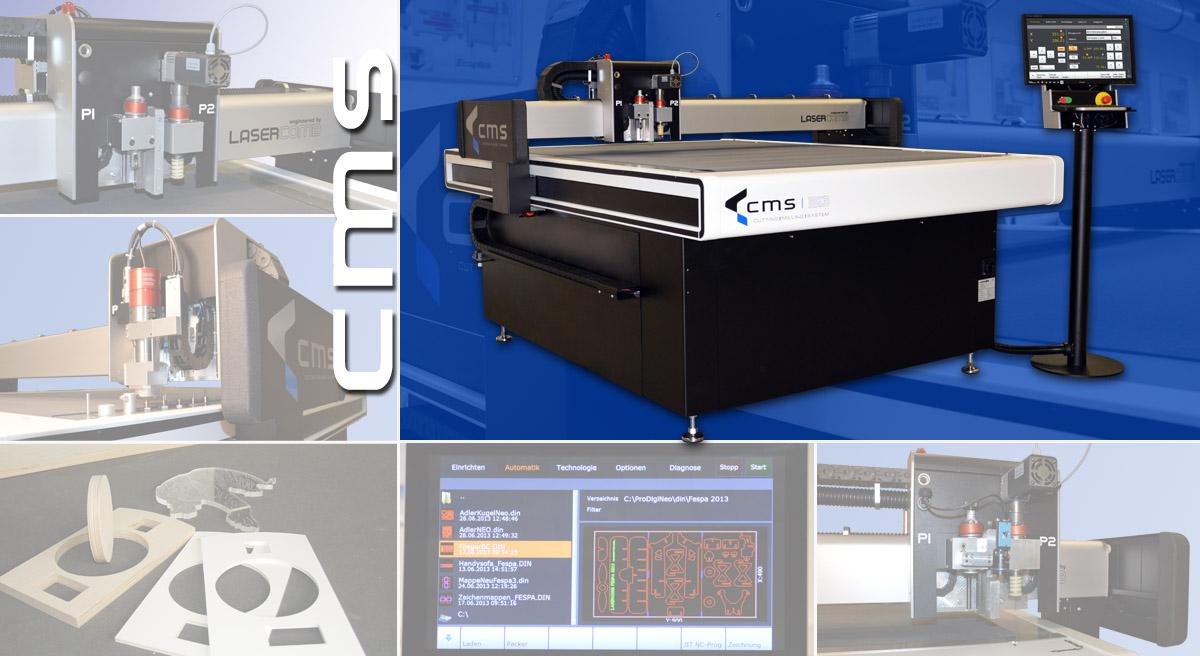 With the CMS, Lasercomb 2018 has introduced a completely new and completely renewed generation of digital processing systems. The machine is designed for the production of samples and small batch production.
Complete integration into the customer's network, remote maintenance function, high ease of use and versatility make this system stand out.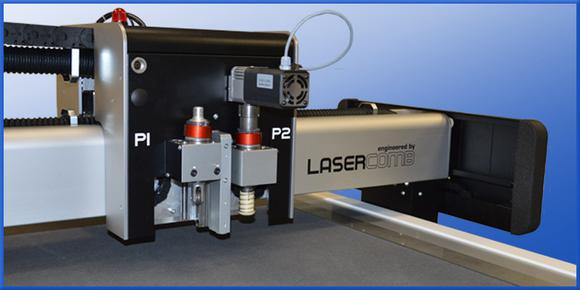 A stringently structured user interface guides the user through the parameterization of the process data in a clear format. Well-designed database guarantees flexibility in configuration and speed in production.
As a medium, two different touchscreen models are available with either a comfortable 10 "display or with 22" screen and increased computing power eg when using a camera on the machine. Combined with the powerful finishing software OptiScout, maximum workflow integration is achieved.
Machine does not have to be disassembled for transport
Machine can be operated without compressed air (additional options may require compressed air)
Vacuum honeycomb table with 2-4 vacuum zones, selectable at the touch of a button
Automatisches abscannen, speichern und korrigieren der Unebenheiten der Tischoberfläche
Automatically scan, save and correct the unevenness of the table surface
Main axes (X-axis, Y-axis) equipped with linear measuring systems
Laser pointer for precise positioning of the tools
Standby Position of the tools for time optimization
Free-ride option at the end of processing for easier operation
Low-noise belt drive
Any number of different working heights of the tools digitally adjustable
Control via color touch screen panel 10 "(optional 22")
Intuitive user guidance for easy and safe machine operation
Various operator-settable zero positions
Can be controlled directly from one or more CAD workstations
Machine can be integrated into the home network
Predefined and user-editable material database
Extensive service and utilities
Remote maintenance possible
System can be controlled with OptiScout
Common workspace Milling and cutting is limited to 1240 x 1300 mm (a.g. for model 1613)
The ideal table size for every application: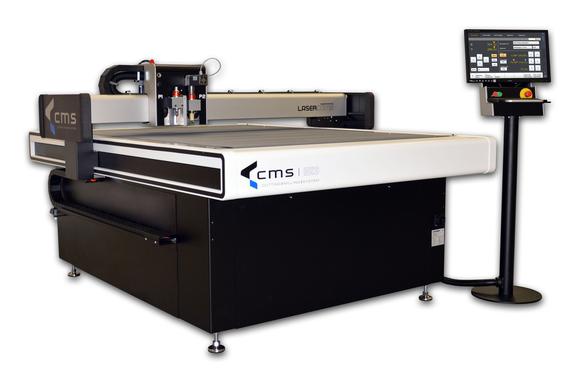 | | | |
| --- | --- | --- |
| CMS 1013 | 1000x1300 mm | (39" x 51") |
| CMS 1613 | 1600x1300 mm | (63" x 51") |
| CMS 2113 | 2100x1300 mm | (83" x 51") |
| CMS 2517 | 2500x1700 mm | (98" x 67") |
| CMS 3217 | 3200x1700 mm | (126" x 67") |
| CMS 2520 | 2500x2000 mm | (98" x 79") |
| CMS 3220 | 3200x2000 mm | (126" x 79") |
|   |   |   |
There are several options for your CMS. Therefore, the system is versatile and meets your requirements.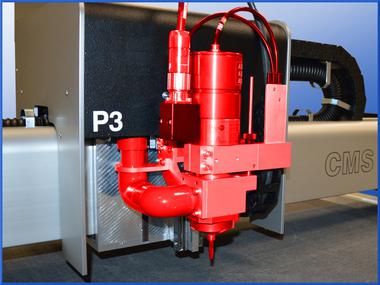 Milling module (High Performance)
Efficient and precise machining of all conventional materials made possible by a powerful high-frequency spindle with 1 kW, designed for up to 50.000 rpm. This option includes an effective suction.
Application: Milling wood, synthetics, acryl etc.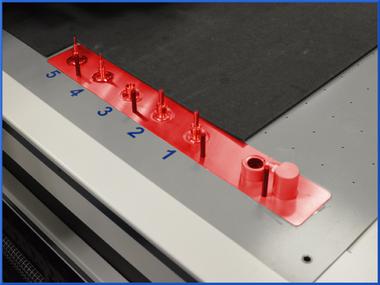 Tool magazine

Tool magazine with 5 freely configurable tool stations and an integrated tool cleaning station.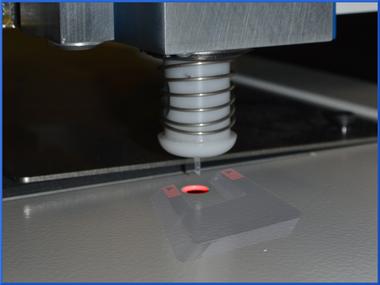 Tool measurement

With the non-contact tool measurement, which is integrated in the machine body, they measure the tools used - and thus ensure an exact machining depth.

The frequency of the measurements can be selected in the user interface.
Camera System
The main application is the exact registration of position, position and possibly scaling effects when working on already printed materials to cut prints with precise contours.

In addition to the finishing software OptiScout, maximum integration of the workflow is achieved.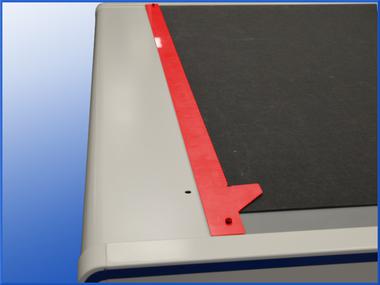 Stop - bar
Easy to apply stop bar for X and / or Y direction for mechanical alignment of manually applied materials.
Alternating operation
In alternating operation it is possible for them by separate
Vacuum zones to ensure a continuous operation.
OptiSCOUT
Modular Optical Recognition Software System for our
multifunctional flatbed machine CMS for cutting and milling contours ..
          Contour milling of breakout boards
          With the milling option from the CMS, you can - among other things -
          make the chamfering of your break-out boards to the desired depth.
   Milling of Couter plates
    With the milling option from the CMS you can - among other things - use our
    5-fold interchangeable magazine Milling counter directions precisely.
     Milling of steel plates
     With the milling option in conjunction with our fine mist
     lubrication system you can mill counter-parts made of steel.
A brief overview of some possible uses