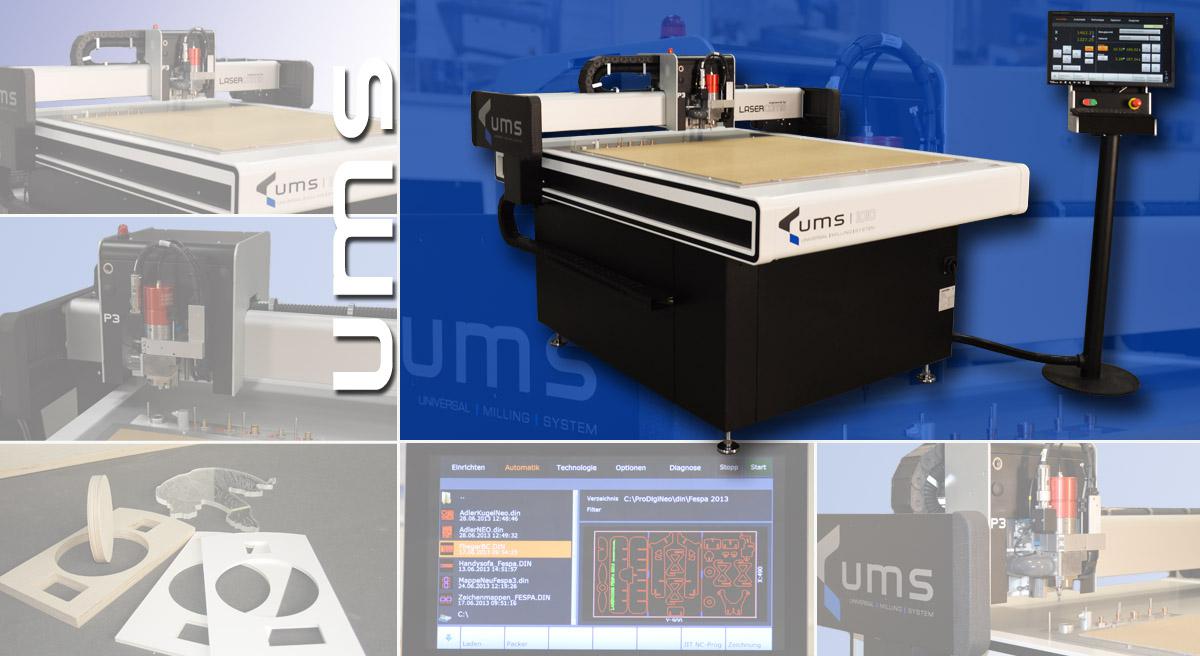 UMS milling machine for the production of Pertinax counter-matrices
In principle, the UMS is a universally usable milling machine, so that any material can be milled if required and within the existing technical parameters. However, the machine is specifically designed for the production of Pertinax counter matrices. High precision, convenient operation, network connection with remote maintenance capability, low space requirement, these are the main advantages that speak in favour of the UMS.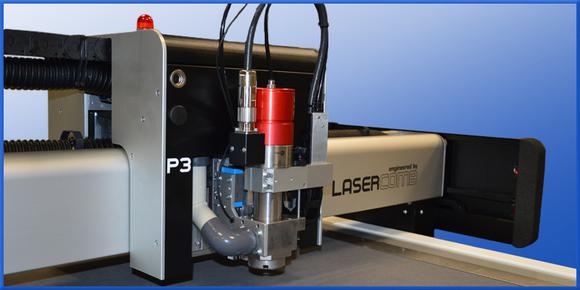 A strictly structured user interface guides the user through the parameterization of the process data in a clear form. Easily understandable technology databases guarantee flexibility in configuration and speed in production.
Two different touch screen models are available as a medium with either a convenient 10" display or a 22" screen and increased computing power.
Vacuum honeycomb table with 1070 x 1070 mm working area
High-frequency milling spindle with 1kW and pneumatic collet chuck
Fully automatic tool change
Tool magazine with 5 places, tool cleaning, tool measurement
Integrated chip extraction
Tracking height control with continuous measurement
Vacuum pump can be mounted in the base frame as well as outside
Main axes (X-axis; Y-axis) equipped with linear measuring systems
Free choice at the end of machining for easier operation
Machine does not have to be disassembled for transport
Low noise belt drive
Intuitive operator guidance for easy and safe machine operation
Different zero positions set by the operator
Directly controllable from one or more CAD workstations
Machine can be integrated into house network
Predefined and operator editable material database
Comprehensive service and utility programs
Remote maintenance possible