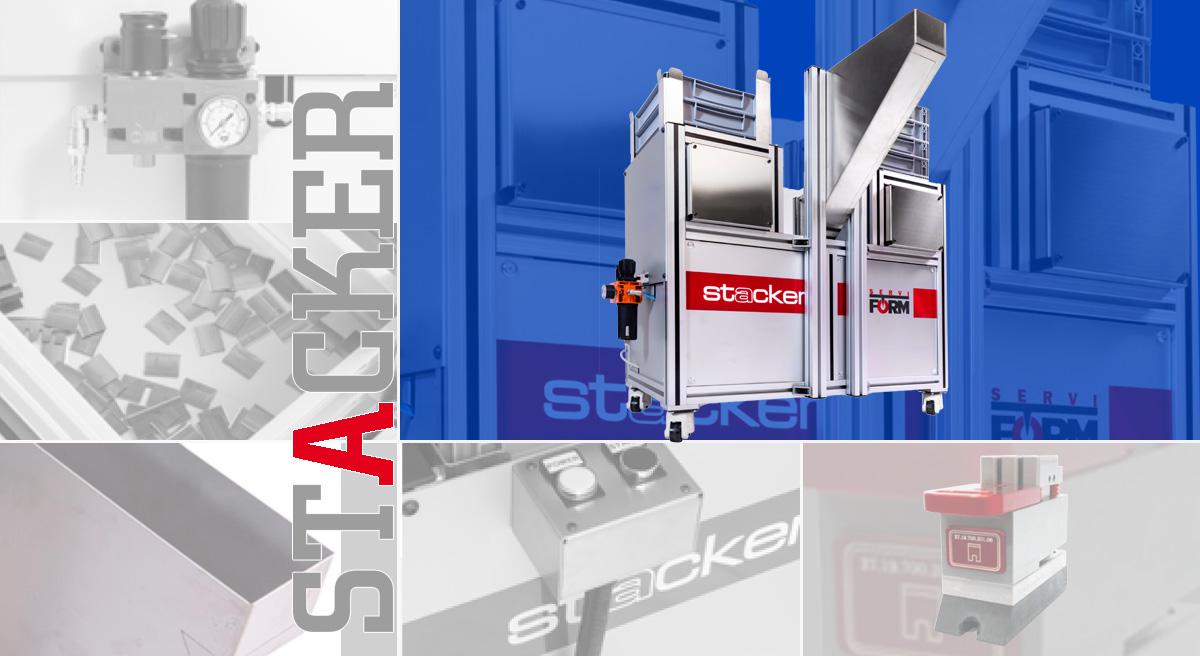 Automatic output stacker
sliders
higher automation
The stacker is able to work with most of Serviform bending machines in complete autonomy increasing the level of automation of the diemaker factory.

Automatic output unit.
We design, manufacture and distribute technological solutions for diemakers and diecutters. We are born as a die maker in 1946 and just when the need to automate and streamline our work has arisen, we have developed practices and tools useful to ourselves, and not only. Making available to the market what we had learned on our skin: this is the heart of Serviform corporate philosophy.