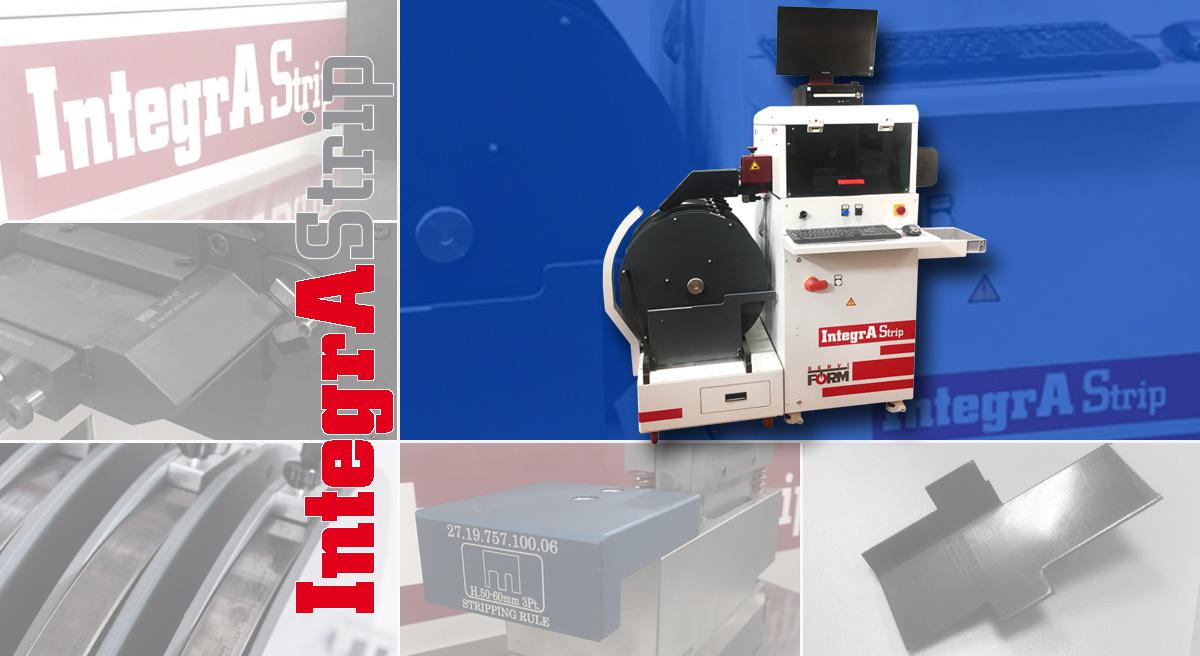 Stripping tools made easy
straight cut
bridges
dynamic stripping claws
bending
scribing
IntegraStrip is a centralised system to process steel rule for stripping dies. IntegraStrip can work bevelled and flat steel rule. It is equipped with a fixed bending head able to perform all the bending tasks requested by the geometry of stripping tools.
IntegraStrip is working with the same software of the other machines of the Serviform range and it can be driven from a remote station thus working for several fitting tables for stripping dies.
Also a scribing unit is available so the operator on the machine can scribe on the surface of the rule a code or a number to identify the piece produced. 
All the punching operations are performed by two "new generation" multiple cartridges. These cartridges allow for multiple operations (i.e. cutting, bridging and punching of the claws) increasing production speed. Using the tailored special cartridges IntegraStrip can also create dynamic stripping claws from standard 3 point  cutting rule.
Special software features allow to the operator to program in a direct way on the machine the realization of stripping claws reducing the inventory costs.  As the other machines of the Serviform production all the press unit is fully electric and the power requirements are reduced to the minimum.