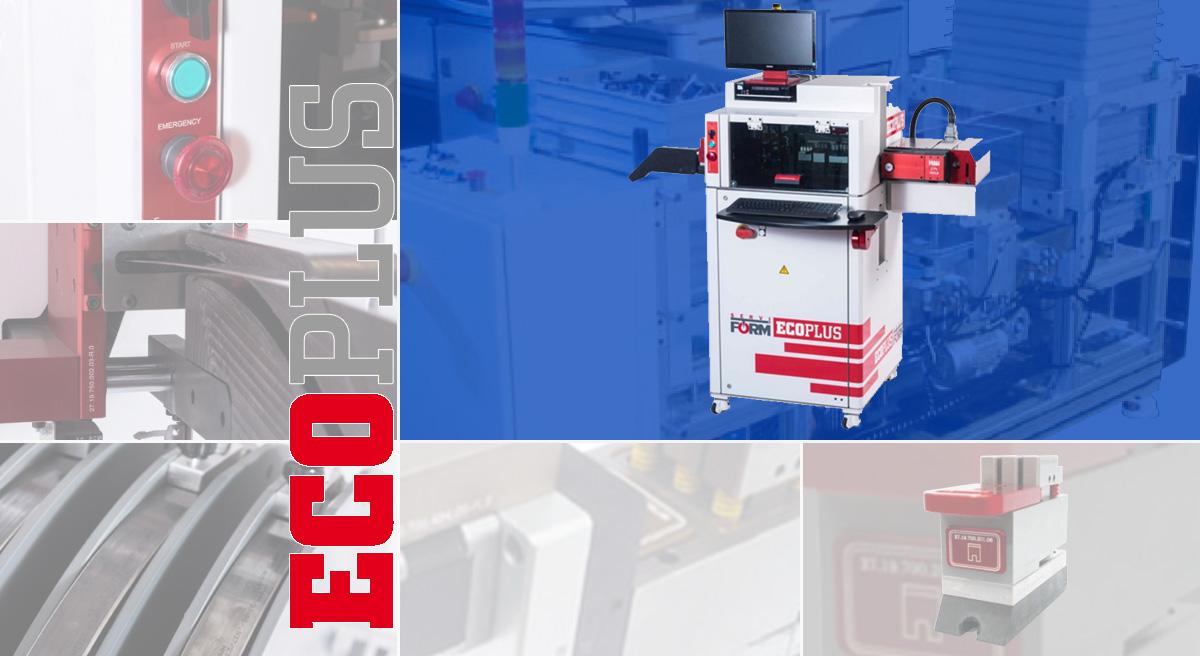 EcoPlus - The all-new Serviform bender
Main features are:
straight cut / miter-lip
bridges
perforating rule
cut/crease rule
broaching
nicks (punched)
bending
scribing
EcoPlus is the latest bending machine from Serviform. Years of experience and developments in digital die making are reaching the top with this machine which is putting together the best of the two bending worlds.
■    EcoPlus is the ultimate response for the diemakers targeted to quality with a specific attention on the investment level.
■    EcoPlus processes steel rule from da 1,5 to 4 Pt up to 32 mm high and shares the range of cartridges of our Idea machine. From EcoPlus you can therefore expect the best of punching performances.
■    Further innovation can be found in the new bending sleeve concept: passing from a steel rule thickness to another has never been so easy. It is a matter of seconds.
■    All special operations (e.g. perforation, cut crease and so on) are available as option on the EcoPlus, all the nicks are manufactured using 4 position Revolver nicking cartridges.
■    A double side broaching unit with fast change tool is available for the EcoPlus.
■    As standard all the machines of the SDDS (Serviform Digital Diemaking System) are driven by a newly developed software based upon Windows. This software has been specially developed for the rotary diemaking industry.
■    Main features of the software are: ease of use, perfect interface-ability with existing networks, extreme flexibility.