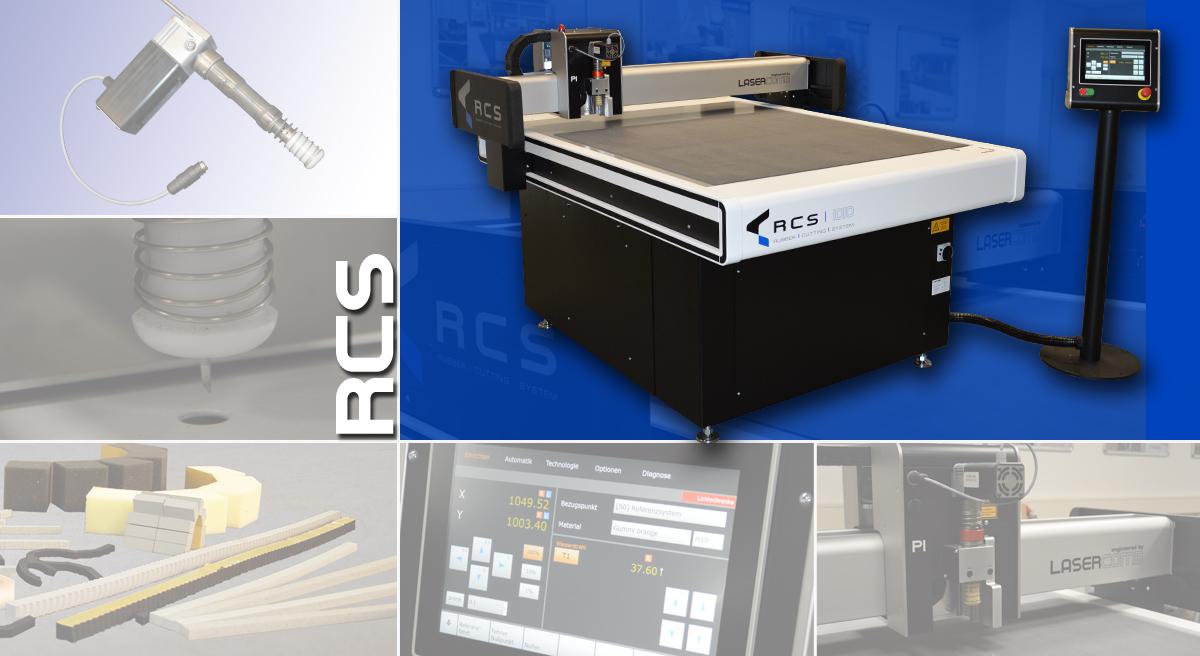 RCS cutting machine for cutting rubber die linings
The RCS cutting system is specifically designed for the production of rubber linings for cutting dies. The typical working range of 1070 x 1070 mm for this application optimizes the space required. A powerful oscillating knife guarantees high productivity, long blade life and high-quality cutting results.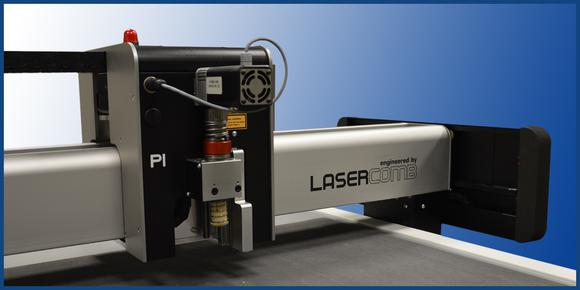 A strictly structured user interface guides the user through the parameterization of the process data in a clear form. Easily understandable technology databases guarantee flexibility in configuration and speed in production.
Two different touchscreen models are available as a medium with either a convenient 10" display or a 22" screen and increased computing power.
 Vacuum honeycomb table with 1070 x 1070 mm working range
 Powerful oscillation knife with a frequency of 12,000 strokes per minute and a stroke of 3 mm
 Knife blades available for all typical materials
 Automatic scanning, storage and correction of table surface
 Vacuum pump can be mounted both in the base frame and externally
 Main axes (X-axis; Y-axis) equipped with linear measuring systems
 Laser pointer for exact positioning of the tools
Freetravel at the end of machining for easier operation
 Machine does not have to be disassembled for transport
 Low noise belt drive
 Intuitive operator guidance for easy and safe machine operation
 Different zero positions set by the operator
 Machine can be integrated into the company's network
 Predefined and operator editable material database
 Comprehensive service and utility programs
 Remote maintenance possible